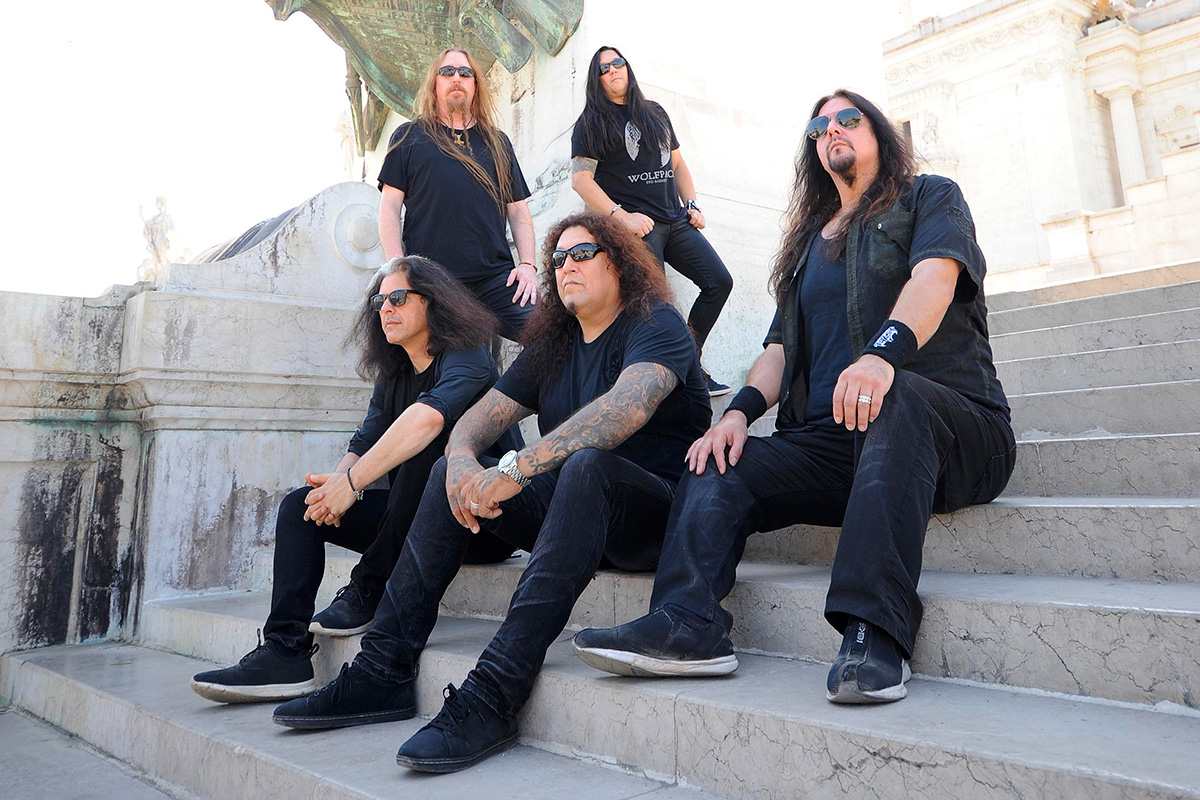 Ståpladser
250,- DKK + gebyr i forsalg
275,- DKK i døren
Køb billetter her (via Ticketmaster)… Eller på Café 5øren
I mere end tre årtier har Bay Area-kvintetten Testament leveret kompromiløs og hårdtslående metal i sin mest forædlede og hæsblæsende form. Med et imponerende bagkatalog – fra 'Legacy', 'Practice What You Preach', 'The Gathering' og 'The Formation Of Damnation', der vandt "Best Album" til Metal Hammers Golden Gods Award – har bandet solgt mere end 14 millioner album på verdensplan. 2012-udgivelsen 'Dark Roots Of Earth' solgte mere end 20.000 første uge og nåede en 12-plads på Billboards top 200: gruppens bedste placering nogensinde!
I efteråret vendte det navnkundige thrashband tilbage med det kritikerroste album 'Brotherhood Of The Snake'. Efter den intense turneperiode der fulgte 'Dark Roots of Earth', begyndte bandmedlemmerne at arbejde på det nye materiale i slutningen af 2013. Først i foråret 2016 ramte Testament studiet med Juan Urteaga (Machine Head, Exodus).
"The first record is always classic because you form the band, you're totally into it, you go through the club scene, find yourself, and write your initial album over multiple years," fortæller guitarist Eric Peterson. "Then, you get signed and end up in a cycle. We took some time to do 'Brotherhood Of The Snake', and it shows. Different influences came in. Normally, there are a few straight ahead thrash songs. We haven't had this many thrash tracks since 'The Legacy'. It's a new era."
"I view TESTAMENT like I did when we started," tilføjer frontmand Chuck Billy. "I've been fortunate to be doing this for over 30 years. It means a lot. We're just going to continue doing what we do."
Når Testament kommer til Danmark, bliver det en del af Dirty Days of Summer. Den lille københavnske sommerfestival, der for sjette år retter fokusset på forskellige nicher inden for den hårde musik. Den plejer at foregå i og omkring spillestedet BETA, men i år tager den også det noget større venue Amager Bio i brug.